Chore checklists are a practical way to ensure that every family member does their share of household chores. It will also boost productivity and make it easier to complete tasks without forgetting anything.
Checklists are an easy way to keep track of the things you need to do on a daily, weekly, monthly or annual basis. In this article, we'll show you how to create them and how they can improve your workflow.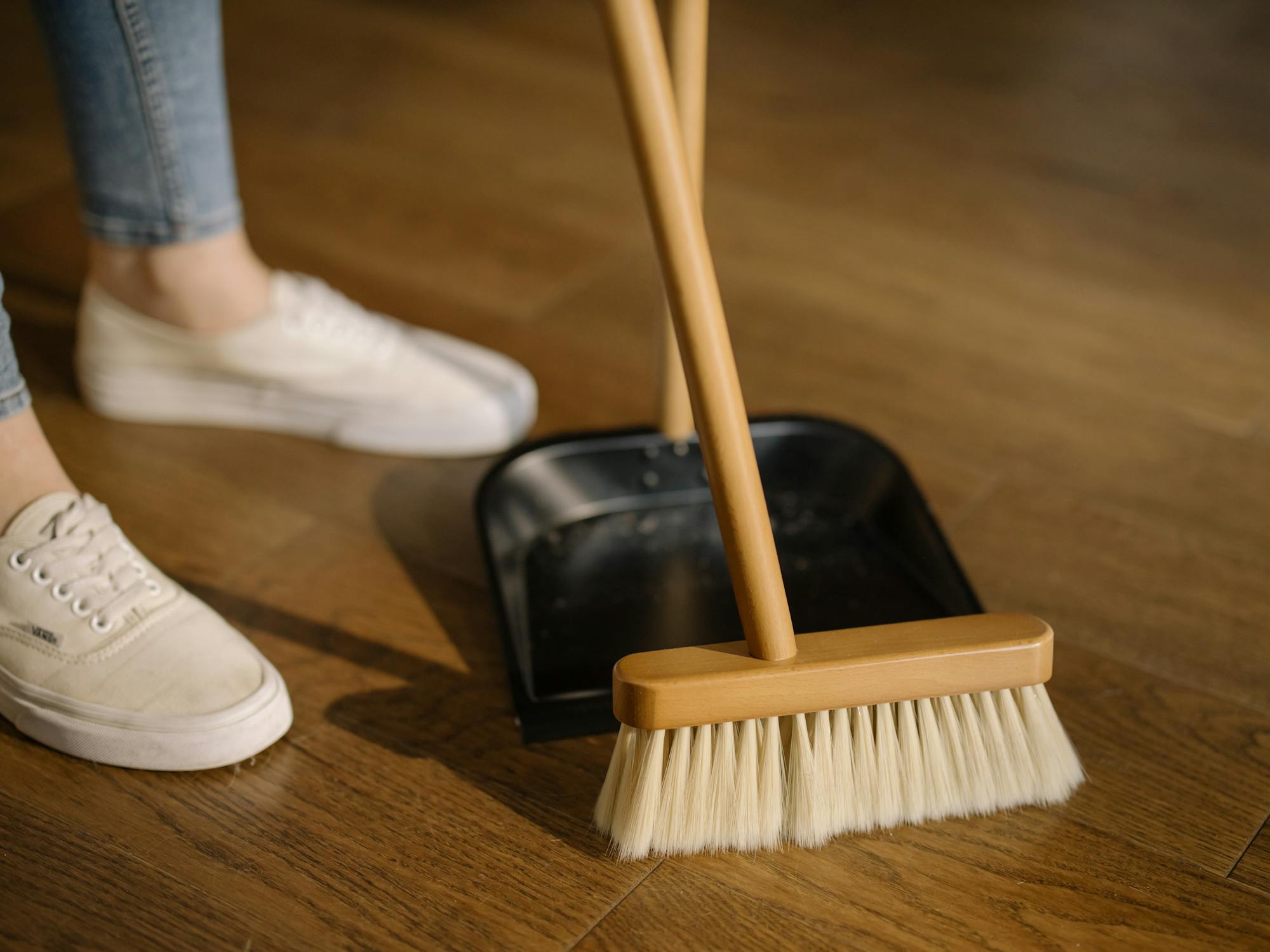 Create a daily chart
A chore chart is a great way to keep track of what needs to be done each day. They are also a great tool for teaching kids how to manage their time and complete tasks.
When creating a daily chore chart, start by thinking about all the tasks that need to be completed. Some of these tasks are easy to identify while others might not be so obvious. The important thing is to create a chart that will fit your family's lifestyle and daily schedule.
One of the easiest ways to do this is by using a spreadsheet. There are plenty of free spreadsheets online that can help you organize and track your household's responsibilities.
Once you have your list of tasks, make sure to categorize them by type. This will make it easier for your family to find tasks that are similar and easy to complete. For example, if you have children, it is a good idea to divide the chores by age group and assign each child a specific task.
It is also a good idea to assign different colors for different tasks so that your kids will know which ones they have completed. This will encourage them to continue doing the tasks they have been assigned and to keep track of their progress in a more organized fashion.
Another option is to use a sticker chart that will help your kids mark off their chores as they complete them. These are available for download from several sites, and they include blank stickers that can be filled in by the chore doer.
When you are creating a chore chart, remember to choose a chart that is large enough to fit your family's daily needs and daily schedule. This will help ensure that you don't miss a single task and that your family stays on top of their duties.
You should also think about the size of your home and how much cleaning equipment you have before you begin making a list. If you have a large house, then there are likely to be more cleaning tasks than if your home is smaller or if you don't have a lot of cleaning equipment.
Create a weekly chart
If you're looking for a way to keep track of your weekly chores, you should consider creating a chore chart. These charts are a great way to make sure that everyone in the house knows what they need to do and what they can expect from each other.
First, you need to create a list of all the chores that your family needs to do. Once you've got this down, you can then use a spreadsheet to make your chore chart.
The spreadsheet can be created using a program like Microsoft Excel or Google Sheets, and you can allow access to all family members so they can add chores as they finish them. The spreadsheet should have a column for each member of the family that lists the chores they need to do, as well as a column for the day or week that the task should be done on.
You should also decide what kind of rewards you want to offer to those who complete their tasks. These could include prizes such as toys or movie tickets.
Once your chore chart is ready, you can print it and place it on a spot in the home that everyone can see. Then, check it each day to see what your family has completed and what still needs to be done.
Next, assign age-appropriate tasks to each member of the family. This will make it easier to get everyone working together and avoid frustration when tasks are too difficult for some family members.
As soon as the chores are completed, mark them off on your chart by writing a check mark in the appropriate column for the day or week. This is important for keeping track of when a child has finished their chores and making it easier to reward them for their efforts.
Having a chore chart can be a great tool for teaching children how to be responsible and independent. They can learn to complete their chores without prompting from their parents and they can also learn to appreciate the time it takes to do them. They'll be able to recognize the value of these tasks and they'll be more likely to continue doing them.
Create a monthly chart
If you are a busy family, a monthly chore chart is a great way to stay organized and on top of household duties. It can also help you keep track of how much time you have left for the things that matter most to you and your family.
A monthly chore chart is especially helpful if you have multiple children. It can help your children keep track of their responsibilities and know exactly what they need to do to maintain a clean house.
The first step is to create a list of all of the chores you want to include on the chart. Make sure to consider the size of your house, cleaning equipment, and other factors that will determine what tasks should be included on the chart.
Next, assign each task to someone in the family. Try to split the most difficult responsibilities among a few people, and give everyone a chance to manage the least challenging ones. This can be a great way to get kids interested in cleaning, and it helps ensure that each person gets a chance to show off their skills.
Having each member of the family fill out a separate section on a monthly chore chart can be a good way to make sure that everyone knows what they need to do and when. This can also be a great way to encourage children to get their work done on time.
In addition to creating a chart, you should also make sure that you have a regular schedule for making sure that all of your chores are completed each month. This can be done by scheduling a specific time each day to complete the chores that are listed on your chore chart.
If you're not sure how to organize your monthly chore chart, it can be helpful to use a template. This will save you time and allow you to focus on other important aspects of your life.
Once you've completed your chore chart, you should print it out and put it on the fridge. This will make it easy to see what needs to be done each day and what has been completed already.
Create a quarterly chart
A chore chart can help you keep track of the household tasks that you need to complete each day, week, or month. It is a great way to motivate your kids and teach them the importance of taking care of their own space, and it can also help you manage your household finances.
Chore checklists can be printed out and tacked on the refrigerator for easy reference. They can also be laminated or placed in a plastic protective sleeve and updated each day as the family finishes their chores.
You can use a free chore chart template to create a quarterly chart with a weekly or monthly schedule. It's easy to customize the colors, fonts, and graphics in Canva's free online editor. Once you're finished, you can save your design as a high-resolution printable file or share it with your team via email or social media.
This free chore chart has a fun confetti theme and space for up to four kids to write their daily chores. It's a great way to divide household duties by morning, afternoon, and evening, or by week.
Another great choice for families with multiple children is this magnetic chore chart from Amazon. It's perfect for keeping track of daily and weekly chores, and it comes with six different color markers that are fine-tipped and have individual erasers.
It's a simple, minimalist design that will be easy to keep track of all the daily and weekly tasks your kids need to complete. It also includes a spot for each child to write down the day that their chores were completed.
Some parents choose to give their kids an allowance along with a set of chores. They see this as a way to reward them for completing their tasks and as an opportunity to teach them about money.
You can create a chore chart using a variety of different methods, but the most common is to print out a blank chore chart and write down the daily tasks that your kids need to complete. You can then place the chore chart on your refrigerator and use a dry erase marker to make changes to it as needed.